Core Values
At Altiux, the way we do business is just as important as the business itself. Our employees all understand the responsibility we bear as we work together toward helping our customers design & develop innovative products for the connected world of people, businesses and things.
_________

Customer First
We are driven by the desire to identify, understand and satisfy the needs and expectations of our customers. As a technology solutions and engineering partner, we play a vital role in our customer's success. We take this faith placed in us seriously and provide them with superior value through our global presence and commitment to quality.

Thought Leadership
We understand the competitive advantages that technology brings to our customers, we help our customers stay ahead of the curve by co creating innovative solutions.

Power of We
The best solutions come from working together with both colleagues and clients. At Altiux we believe in fostering and driving a spirit of collaboration and partnership with our customers, employees and business partners.

Accelerated execution
We understand the importance of innovation and agility in today's fast changing world, we are committed to the success of our customer.
Alliances and Partners
Strength through partnership, it's a core value at Altiux. The best solutions come from working together with both colleagues and clients. At Altiux, we believe in fostering and driving a spirit of collaboration and partnership with our customers, employees and business partners.
_________
Industry Forums and Alliances
The Team
Sunil Motaparti and Shyam Vedantam founded Altiux in 2013. Since then, the company has grown to 75+ employees worldwide with a management team that represents some of the most experienced professionals in the industry.
_________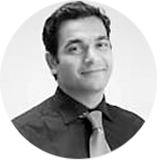 Late Sunil Motaparti
Co-Founder
Sunil was a serial Entrepreneur and had been involved with multiple mobile and internet start-ups. Sunil had a decade of extensive experience in technology management, business development and marketing. With MS and BS degrees in Electrical and Computer Engineering from Carnegie Mellon University, his prior roles included semiconductor design at Intel, Magma and IBM.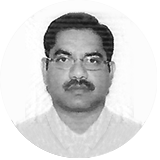 Shridhar Garapaty
Chief Executive Officer
Shridhar is a veteran of 25 years' experinece in the high tech industry in the Silicon Valley, California. He is an experienced independent consultant to high tech businesses since 2004 and is an expert in technical and business systems evaluation, commissioning, managing, interfacing and even retiring them. His versatile technical, business and personal skills have been called upon on multiple occasions to solve critical technical and business problems. His style is collaborative and process oriented without being dogmatic and he seeks to evolve a consensus as much as possible. He is known as a practical problem solver and a great go to guy to build teams, improve their performance and achieve targets especially where standard labelled resources from the marketplace cannot be applied to the problem at hand or where the need is for expertise that is able to straddle multiple disciplines which is also in short supply in this uber standardized world of today. Shridhar has a MS in Electrical Engineering in VLSI design from Arizona State University and Bachelors in Electronics Engineering from Malaviya National Institute of Technology, Jaipur, India. He is a history and a policy enthusiast. In his spare time, he likes to relax to good books; reasonable fare on YouTube and real- life based, slightly cerebral, dramas on Netflix.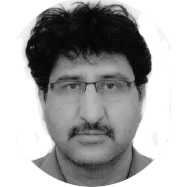 Keval Singh
Chief Technology Officer
Keval heads the Architecture and Engineering team at Altiux and is responsible for driving roadmap and Architecture of IoT Toolkit (End to End Intelligent IoT Middleware) for IoT devices and Cloud- based software platforms. He has over 17 years of experience in the Internet and Mobile Industry. He was previously CEO at P-Device Systems, a Converged Cloud Platform company providing software platform to device makers. Prior to P-Device Systems, he was at LG India R&D. He holds Bachelor of Engineering (E&C) from NIT, Surathkhal. He holds 11 patents.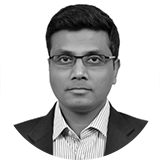 Shyam Vedantam
Co-Founder & Director
Shyam is a senior executive with a strong legacy of building businesses and launching multiple technology products and platforms across the Industrial, Automotive, Mobile and Wireless domains for large MNCs as well as start-ups. His previous roles include P&L, Technology and General Management at Harman International, General Electric and KeyPoint Technologies. Shyam holds an executive MBA degree from IIM Calcutta and a bachelor's degree in Computer Engineering from Osmania University.